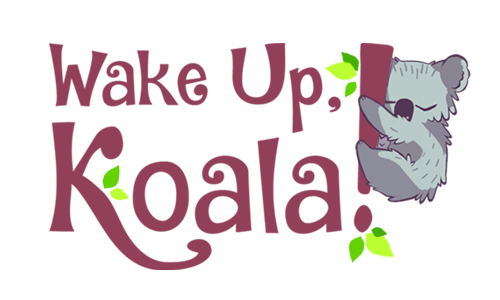 Wake Up, Koala! is a 2d puzzle game featuring a very sleepy Mama Koala who really needs to wake up. Wake Up, Koala! features over 120 levels across seven worlds and will be available for iOS and Android devices.
As a bonus, it also spreads the news about Sjögren's, an autoimmune disease in which the body attacks moisture producing glands. That often makes a patient have chronic dry eyes and dry mouth. It also often makes a patient feel quite fatigued, just like Mama Koala.
This game was created in my game design capstone class at Bradley University, and I contributed to design and programming roles for the game. Wake Up, Koala! is also the winner of the 2016 Awarness Award presented by the Sjogren's Syndrome Foundation.